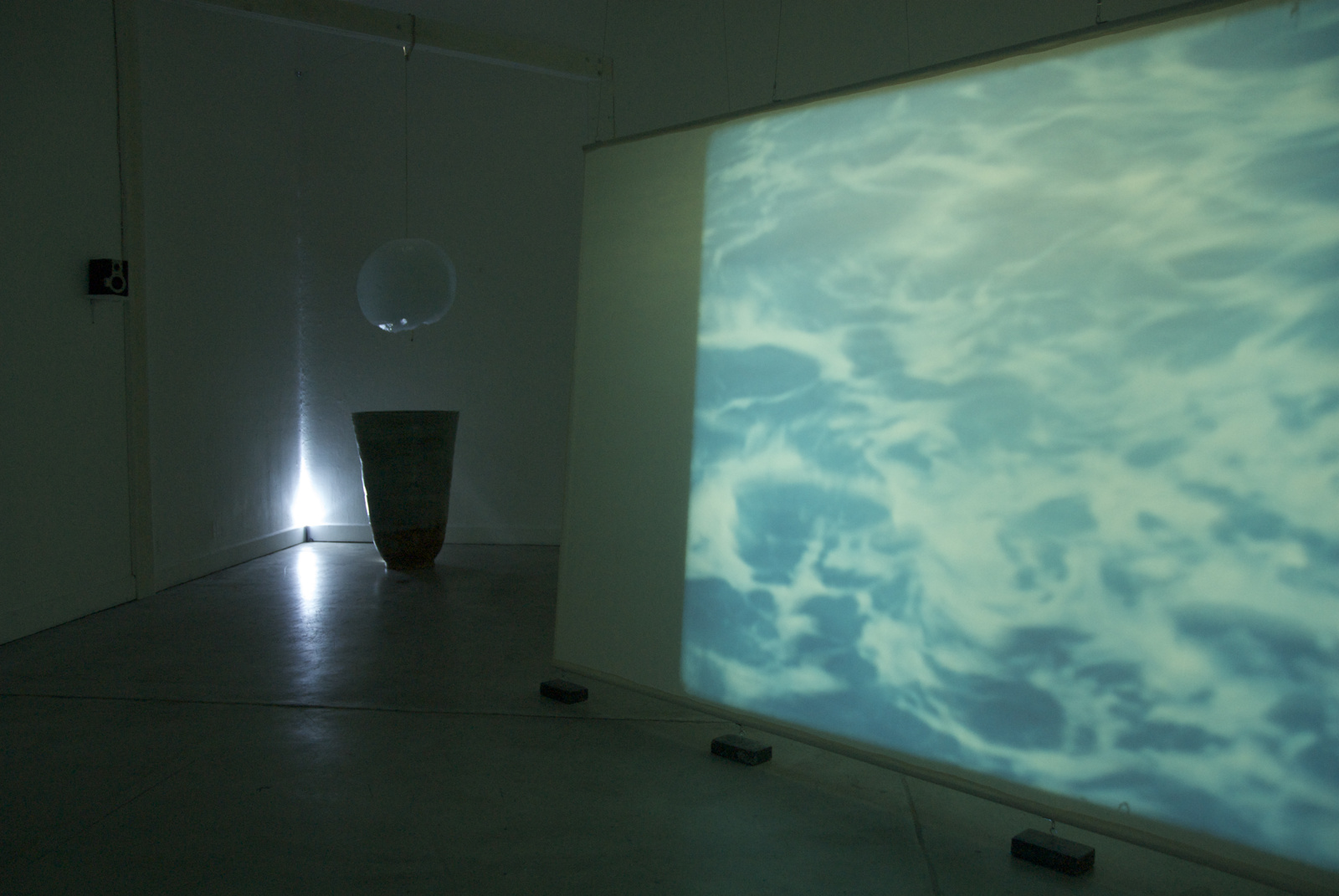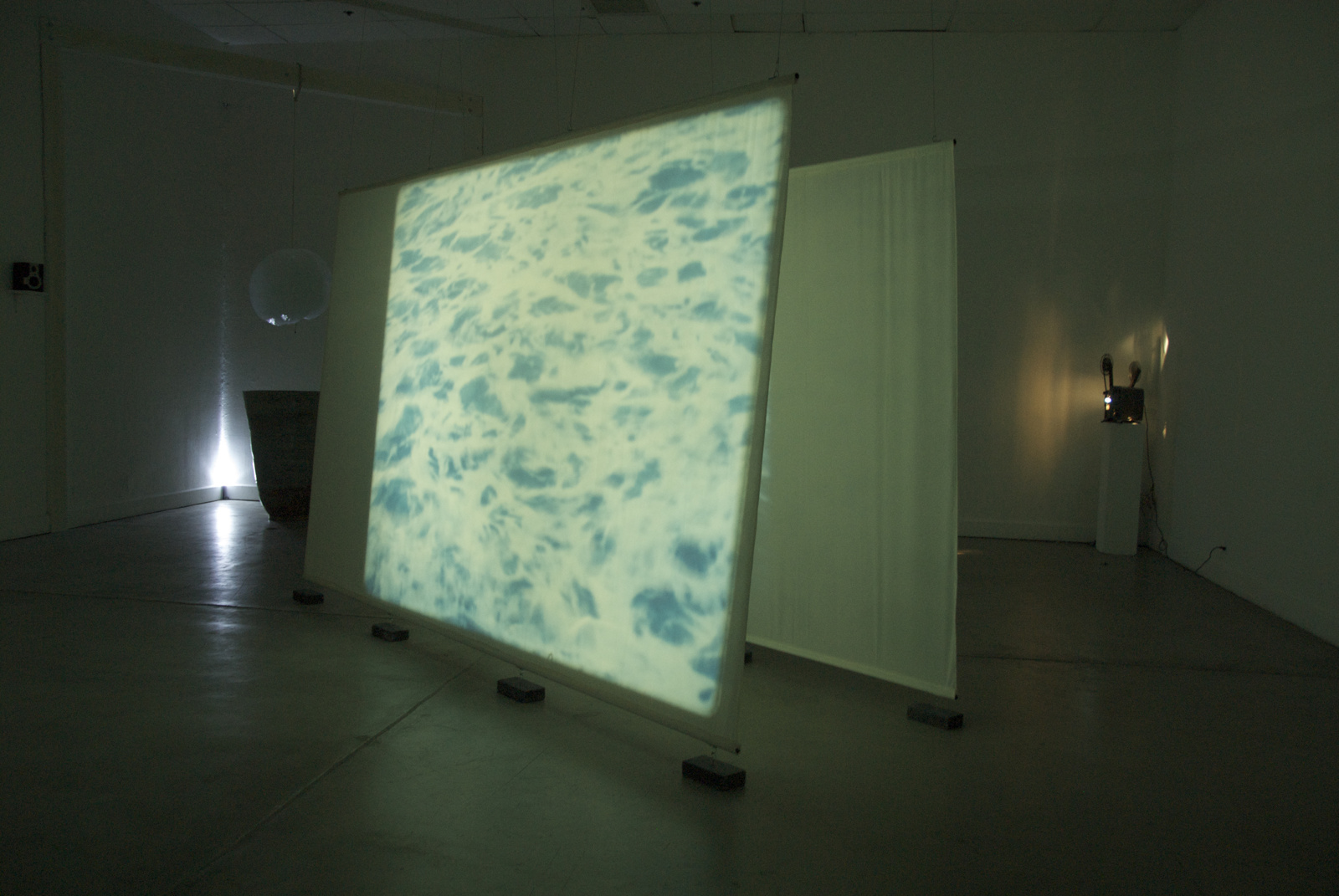 Nocturne Etudes,
2010, variable media, Passageway, Ice Ball, Memory Box
three part installation, 2010, trt: 5:56, sound 2010
Exhibited at the Marcuse Gallery, La Jolla, CA, 2010

Ice Ball was created over 100 hours in 1cm layers. The ball was suspended above a ceramic vessel and cooled down the room. The 1 ton ice ball took over 10 days to melt.